Improve Your Skills - Get Trained!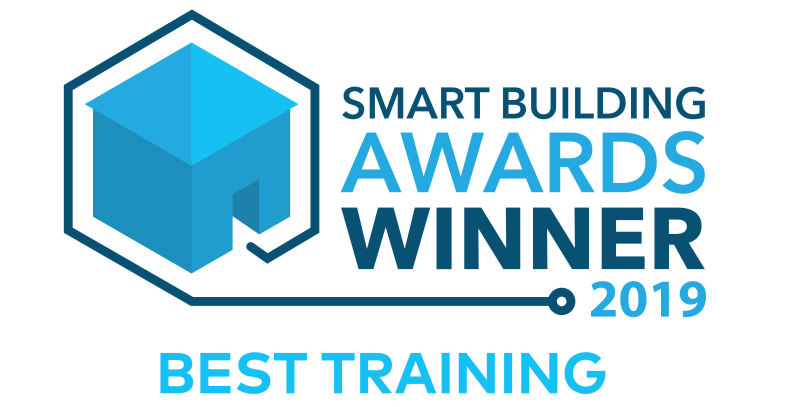 We have high quality training facilities at all of our branch locations and are committed to offering regular first class training in many areas to help you maximise your business potential by diversifying into the new areas which now encompass our industry.
We are proud to announce Alltrade have won the 2019 Smart Building Award for Best Training...
Presented by Essential Install Magazine the Smart Building Awards are open to any company involved in the AV/install industry around the world. From manufacturers whose products have made a difference, distributors that feel they should be rewarded for the value and support they bring to the installer/integrator or indeed system integrators/installers who believe their project should be recognised for excellence. For more information on the Smart Building Awards click here.
---
In-House Training Courses
In these unprecedented times and after recommendations made by the Government and World Health Organisation we have taken the decision to cancel all of our in-house branch training sessions until further notice.
If you have a technical query or require assistance please contact a member of our Technical Support Team.
---
Online Training Now Available
We are currently able to offer the following online training: -
ELAN Certification Training (1 day course)
9am-4pm (with a 30 minute lunch break)
Monday 13th July
Tuesday 14th July
Wednesday 15th July
Dante Products for ELAN (1 hour overview)
This overview is for existing ELAN Dealers
Thursday 16th July
10am-11am or 2pm-3pm
For more information or to book your place on any of the above training please contact: -
Ronan McTernan
07803 476525 / ronanmcternan@alltrade.co.uk